Programs

Action Care provides innovative and quality training programs focused on empowering recipients to gain skills, competency and realize their full potential. Each program is a unique combination of presentations and audio-visual materials, with a focus on interactivity and direct application to practical experience. Programs have been locally developed and tailored to the specific needs of the region.

The Motivated Empowerment Program (MOVE) is designed to build human and social capital and help youth gain skills that can be applied for success on a personal and professional level. The program cultivates essential skills and aptitudes that students require in order to successfully transition into higher education or the workplace, enabling them to excel in roles of responsibility within their communities. Active learning methodologies enable students to develop creative and critical thinking skills, assess their aptitudes, and establish long term goals, while group assignments foster application of effective leadership, communication and problem-solving dynamics. Job interview simulations, CV writing workshops, public speaking competitions, a career fair and youth-led community projects help students gain transferable skills and real world experience that promotes retention of training.
View Details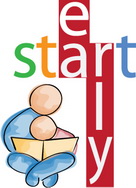 Start Early is an early childhood development program that equips parents and educators with the knowledge and practical skills to maximize a child's potential development before the years of formal education begin. The program embraces a holistic approach to early childhood development inclusive of psychomotor learning, cognitive, emotional and social skills, character development, and behavior management.
Start Early has been developed in harmony with local culture and has been conducted for parents and educators throughout the GCC and in Jordan, Palestine and Pakistan. Topics such as language development, pre-writing skills, early-reading techniques, learning through play, behavior management, communication skills and safety are covered in this highly practical and motivating course.
View Details

The Teacher Training Course provides teachers with the opportunity to gain skills that enhance their teaching practices and ability to cultivate learning aptitudes and higher order thinking skills in students to meet the demands of the knowledge economy. The course delivers training in effective teaching methodologies alongside practical training for interdisciplinary educational approaches for teaching STEM, creative writing, and other scholastic subjects.


English Live is an activity-based program that builds foundational English communication skills in students and adult learners. With its emphasis on creating an immersive language learning experience through weekly lessons taught by native English-speaking instructors, the program provides students with an opportunity to gain foundational and practical English language skills that they can build on in their higher studies or future careers.


Camp Create is an action-packed educational summer camp program which combines educational activities, sports, drama, excursions and edutainment to make learning fun as students explore world cultures, geography, and the arts, and learn how to care for themselves and the planet by learning about healthy habits, conservation and recycling, and the local environment.


Gift of Giving Ramadan events bring joy to less privileged children, including orphans and children with special needs, throughout the UAE during the month of Ramadan. The yearly events, hosted at five-star venues, engage corporate volunteers in creating fun and memorable Ramadan experiences for children through a tailor-made program of interactive games, entertainment, a sumptuous Iftar, and educational gifts for each child.
View Details


Renovation efforts powered by corporate volunteers transform the environment at schools and charitable institutions. These projects have engaged hundreds of corporate volunteers in using their time, energy and skills to renovate classrooms, equip nurseries, install mini-libraries, and beautify school grounds by planting gardens and painting colorful murals with educational themes.
I must start by saying that I was very hesitant to participate and be a volunteer as I have never been involved in something like this. But doing so has totally changed my thinking. It opened my eyes to see that it was fun being surrounded by children who are so enthusiastic in wanting to learn so much more of not just a language but also interacting with us, all from totally different cultures and background. Yes, I am so glad that I did volunteer, even if I have not made a great impact on their lives, they definitely left me walking out that night with a smile on my face and sweet memories that I will carry with me for a long time. Thank you Action Care for giving me this opportunity.
Annesta Sathianathan