Connect....
Building Capacity
Invest....
Educational Development Programs
Empower....
Individuals and institutions through training
Mission & Values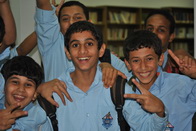 Our Mission
To provide innovative training programs to individuals, institutions, and corporations, empowering the recipients to gain competency and realize their full potential. To invest directly in community development and educational projects.
Our Values
We put our caring into action, conducting our work with integrity and transparency, respecting the culture, customs, and religions of the communities we serve.
About Us
Action Care, based in the UAE, conducts educational development programs throughout the UAE and GCC region.
Action Care's programs provide training in early childhood development, volunteer empowerment, leadership, soft skills and English communication.
While Action Care's training programs target a wide range of audiences, we maintain a focus on serving those in less-privileged sectors of society. As social entrepreneurs, we reinvest profits into social development projects.

To meet our objectives we cooperate with local government ministries, the corporate sector, foundations and NGOs, community leaders, and professionals.
History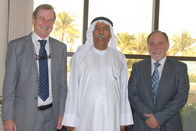 Action Care began in 2008 with a vision to build social capital, strengthening individuals and institutions through educational training programs and add capacity in the community.

In 2010, Action Care conducted an extensive nation-wide research project on behalf of a newly established charity foundation in order to identify primary needs within the education and health sector of UAE society. As a result of this research Action Care began developing more training programs to meet the social gaps that were identified. These programs have since been conducted throughout the GCC and adapted and implemented in other countries in the region.

Action Care has continued supporting and reinvesting its resources in social causes – carrying on its vision to establish a company that is successful not only for its stakeholders, but is expanding its circle of success to help meet the needs of those less fortunate.
References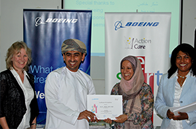 Action Care partners with a wide variety of local and international organizations to conduct projects. Click here to view news coverage and validation of Action Care projects. See our references >
I learned that anyone can make the world a better place and can make a difference. Now I feel confident that I can make a difference, and after I finish school I'm going to volunteer and try to make a difference myself. I'd like to thank the MOVE Program, because this program improves us, it improves our school and makes it a better place.
Omran, student and MOVE program participant
Partnering Organizations
corporate partners